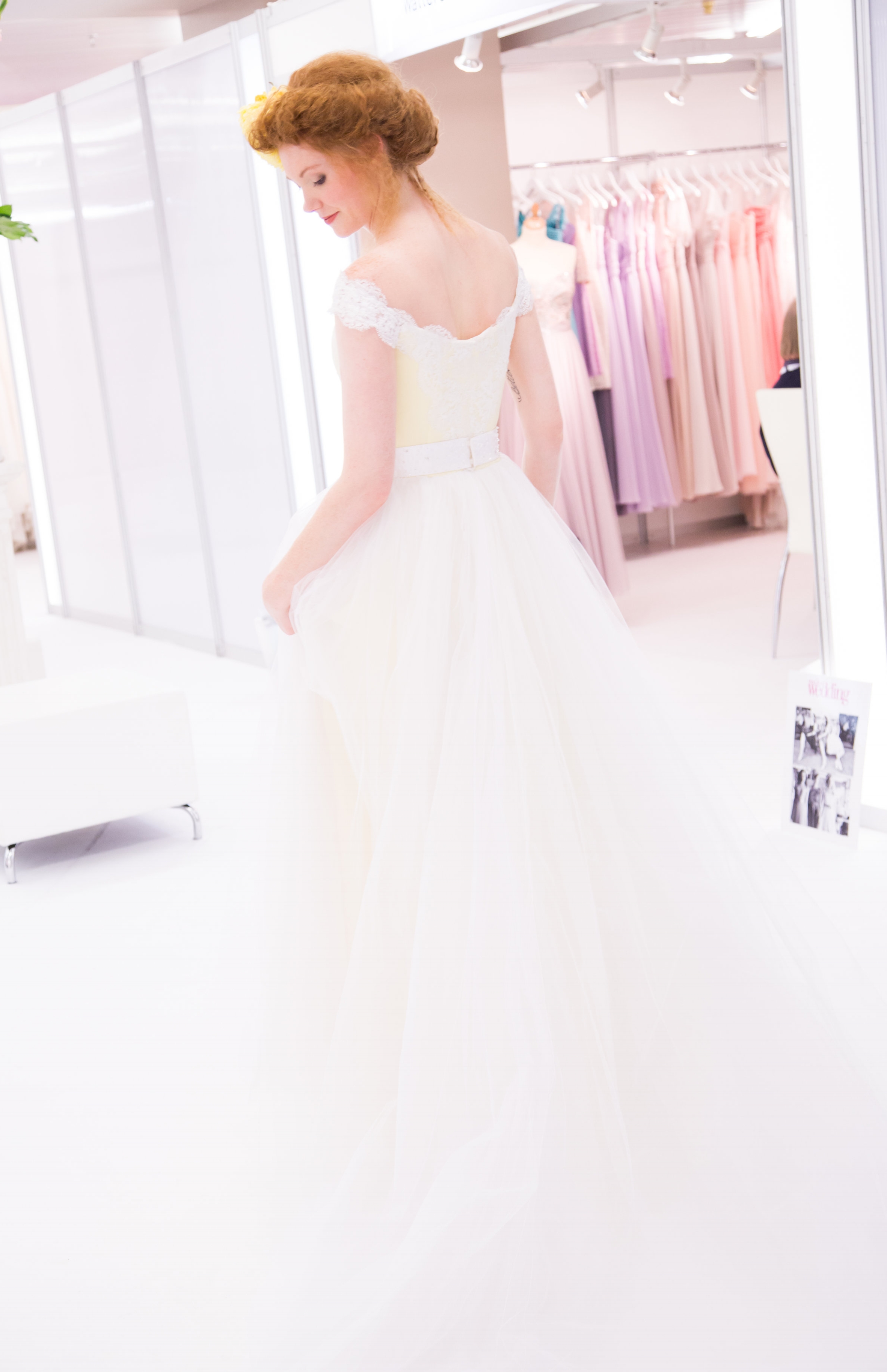 Ordering a Bespoke Bridal Gown...
The initial consultation gives Dajana and the bride the opportunity to meet and share ideas. Dajana is able to get a feel for the bride's dream dress, and details such as potential materials and styles that the bride prefers. Dajana will also discuss the venue, the theme or style of the wedding and the date of the wedding.
Having gained a good understanding of what the bride is looking for, Dajana will create three initial design illustrations. She will then meet with the bride to discuss the various illustrations and get her feedback as to what she likes or what she would like to change.
Delicate Fabrics and Soft Tones
With a clear understanding of the bride's tastes and design preferences, Dajana will begin sourcing fabrics from France, Italy, Portugal, Spain and the UK with a clear determination to match the bride's budget. She will help the bride select her signature colour accent and together they will decide the form that the colour accent will take, such as subtle blue pearls or a more pronounced accent in the form of tinted lace appliqués and finalise the design.
Once the fabrics and colour accent have been confirmed, Dajana will present the bride with the final sketch giving her the opportunity to request any final changes to the design. Dajana will take the bride's measurements for the technical production booklet before the dress design is finalised and created by a team of seamstresses.
The dress is produced so as to allow for an exact fitting just ahead of the wedding. Up to three fittings will take place with the final fitting scheduled two weeks ahead of the wedding date to ensure that the dress fits perfectly on the wedding day. Fittings will either be carried out by one of Dajana ́s seamstresses in their London ateliers or with a local tailor for overseas brides.
Each gown is delivered in luxurious Dajana Basic London dress bags and packaging, including a bespoke certificate and handwritten card by Dajana.